One of our conversion operations is the application of adhesives.
This allows parts to be joined or fastened to the required place.
At the same time, the airtightness or watertightness of the bonded joint can be ensured.
Adhesives are applied in various ways in C Connect s.r.o.:
LAMINATING
This very widespread method uses self-adhesive tapes for single-sided, double-sided or non-carrier adhesive application. The adhesive is protected by a release liner. After peeling off the liner the part can be stuck.
Adhesives used:
water-based, solvent-based, hot-melts, UV adhesives. C connect s.r.o. offers lamination techniques.
See laminating
SCREEN PRINTING
Screen printing allows the adhesive to be applied only to the desired locations and desired shapes. Adhesives are often printed at the edge of parts (watershields) or as points, stripes, etc.

Today, UV adhesives are preferred to other solvents and water-soluble adhesives.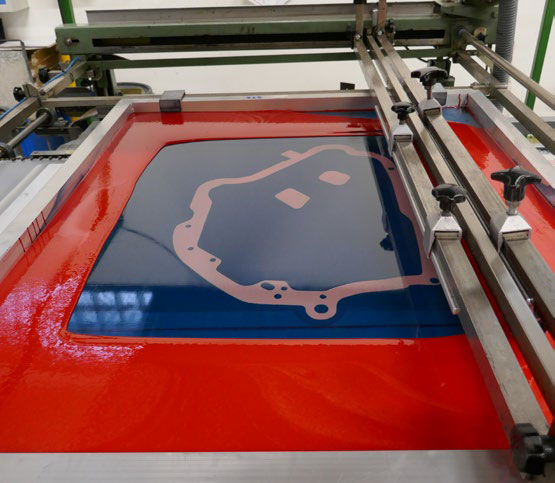 ROBOT GLUE APPLICATION
C connect s.r.o. uses robots for the application of hot-melt, butyl-based adhesives for the production of watershields