Forming is a way how to produce 3D parts from thermoplastic materials.
C Connect s.r.o. ensures the production of moulds for forming according to the customer's requirements.
C Connect s.r.o. offers Vacuum Forming and Pressure Forming:
VACUUM FORMING
Thermoplastic foil is heated and then formed on the mould with the help of a vacuum or pressure. We can form parts up to 1200 x 1200 x 80 mm in size.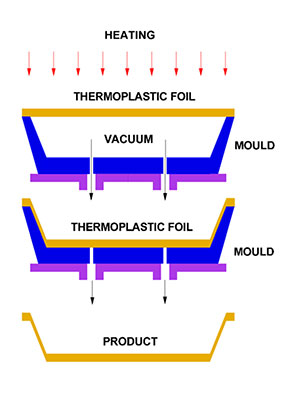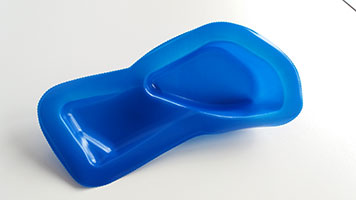 PRESSURE FORMING
This technique allows the company to produce parts from PE, PP foils with a thickness of 100-250 microns. Automated pressure forming lines enable large-capacity production of formed parts.

C Connect s.r.o. is equipped with production lines for pressure and low-temperature forming.

Foils of 150 microns in thickness can be shaped up to a depth of 80 mm. After the application of PSA glue, the products are used as protective covers in car doors (so-called watershields).