C Connect s.r.o. offers its customers laminating, which is the process of applying different materials on a substrate with the use of heat or adhesive tape. The final product may then have the desired properties: strength, surface, appearance, etc.
Laminating is usually the first operation in the further processing of finished materials. During or after
lamination we can divide the resulting material into coils of the desired width or into formats as required.
Coil rewinding is also commonly offered.
Laminated products or semi-products are used in many fields:
Automotive
Appliances
Building industry
Packaging
C Connect s.r.o. uses and offers the following lamination methods:
SINGLE-SIDED LAMINATION OF SECOND LAYER
Material with a PSA (Pressure Sensitive Adhesive) adhesive
layer is laminated on one side of the substrate.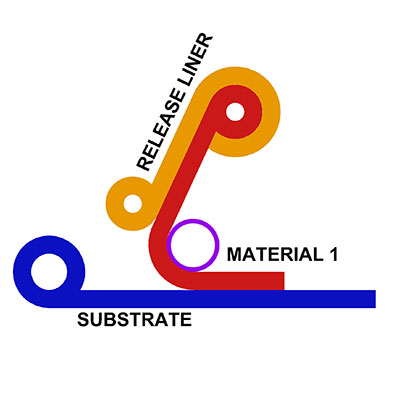 DOUBLE-SIDED LAMINATION
Material with a PSA adhesive layer is laminated on both sides
(top and bottom) of the substrate.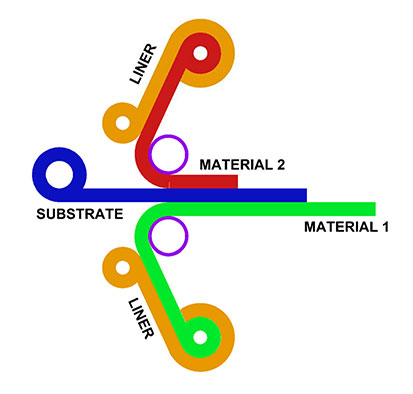 MULTI-LAYERED LAMINATION
We can laminate a layer onto another layer.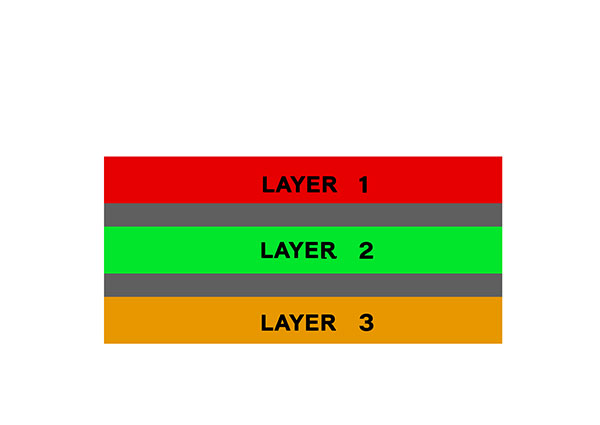 SHEETING
The material is transversally cut into formats.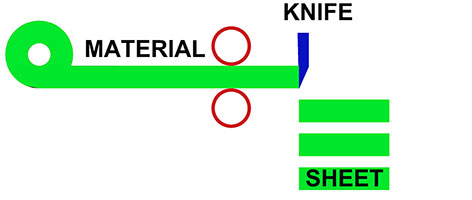 SLITTERING
The material is longitudinally cut into coils of the desired width.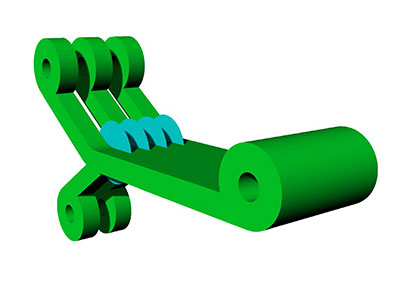 REWINDING
The material is rewound from roll to roll, for example, to obtain
a smaller diameter roll or to tighten / loosen the original roll.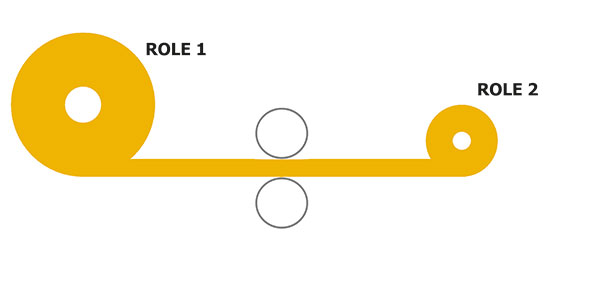 ADHESIVE TAPE LAMINATION
The basis for laminating is the application of an adhesive tape to a substrate. The tape with a PSA adhesive is applied on the bottom/top side of substrate. After removal of the protective layer – release liner, the substrate can be glued to the required place with the demanded side on the top.
Tape structure
Liner: PE, PP, PES, FOAM
Adhesive: SILICON, ACRYLIC, RUBBER, HOT-MELT
Carrier: FILM, NONWOVEN, PAPER, TISSUE